Our Clients experience with HiConnect
Our clients are the reason we do what we do – our inspiration for working every day is to provide our clients with the high level of customer service and expertise they have come to expect from us. At HiConnect, we take pride in our work and we are happy to say that our clients are pleased with us. We welcome feedback and wanted to share some of the kind words our clients have to say about us.
If you would like to submit a testimonial for use on our website or give us your thoughts on how we can improve our service offerings, please let us know at contact@hiconnect.fr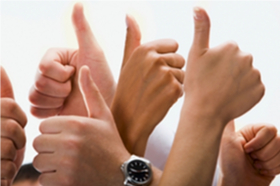 I have been using the services of HiConnect for the past 9 years, with two different employers.The service they offer really supports companies that don't have a HR or Payroll system locally in France. It is a cost effective way to access fantastic expert services, that makes the complex employee administration in France much more straightforward.By engaging with HiConnect, it made it easier for our company to be confident that we were compliant with the latest employment legislation, ensuring that we could proceed through our internal audit measures. Statutory governance is an important part of de-risking business processes outside of North America and gave our customers and employees confidence that we were compliant and globally aware of our business responsibilities.I would not hesitate to utilize HiConnect again in the future. They are fantastic partners. 
Julia Birkett
VP-EMEA

– Acquia
I strongly recommend HiConnect for companies who would like to take their first step into opening their French branch, expand their business but don't yet have the means to hiring their own French HR specialist staff. The support we've received and continue receiving is as strong as if they worked at our company as colleagues which is as high as a praise as it gets, after trying to navigate ourselves through what is a myriad of potential issues in the famous labor law jungle. Our setup for HR and Payroll with Guillaume felt almost effortless, he was there for our internal teams and our 3rd party payroll provider expediting and taking action, in a very structured way. Also a huge praise goes to Yohann for running the payroll with our teams every month, we set up processes, dealt with exceptions, the whole lot! The best probably is it's not a typical consulting company, the support is continuous and thorough. The best bit is that our employees are happy, our company can focus on their business, and I can learn more and more about the French way of HR and payroll.
Gábor Kopena Lead International Payroll People Operations, Connected Retail  (Zalando group)
HiConnect plays a very important role in our French subsidiary. Working with HiConnect allows our company to achieve its goals since everybody can be focused on the core business knowing that all the legal processes, from an HR perspective, are followed and in accordance with the best practices and with the French law. HiConnect has a very strong team with employees always willing to help and with a very positive attitude. The responsiveness is great and always on time. We see HiConnect as a real business partner.
Employment in France is nothing short of complicated, but with the endless support and dedication of the HiConnect team, my company has the peace of mind knowing every area has been taken care of. Each team member at HiConnect, starting at the partner level, is hands-on, knowledgeable, trust-worthy, and a partner in every sense of the word. The speed and thoroughness in their correspondence shows the true dedication to their work and clients.

Being a US-based company, with no dedicated HR resources on the ground in France, it is incredibly comforting knowing HiConnect is taking care of our employer obligations, liaising with our employees as and when required, and ensuring our monthly payroll is administered accurately and on time.

HiConnect has seamlessly facilitated the incorporation of our local entity, guided us through our employer obligations per our relevant Collective Bargaining Agreement, coordinated the mandatory employer and employee insurances, and answered hundreds of questions along the way, without a hint of frustration or delay.

Without hesitation, I would recommend HiConnect to other companies looking to set up operations and employ in France.
After five years of experience working with HiConnect, I must say that the relationship has been a complete success. This success is due to the quality of the HiConnect team and their multiple skill sets. They really know what they are talking about. And they know how to explain it to us whenever necessary. They work very efficiently, in a clear and transparent manner.
We don't feel like we are working with an external provider. The relationship and the interaction are completely fluid, such that we have the impression that HiConnect is totally integrated into our team. At every stage of our development, HiConnect has proactively brought decisive responses which have enabled us to progress, not only In the area of human resource management but also touching on many aspects of business law. They have unburdened us of many troubles, enabling us to focus on operational tasks and development.
The fact that the HiConnect team is always available, always friendly and that they have known how to develop such a high quality relationship with us is more than the icing on the cake. This team, with their remarkable skill sets, brings true added value to a company.
Corero was looking to start its operations in France and hire two employees. We had no experience in France or resources to handle the employment aspects – payroll and on-going HR support. HiConnect provided an excellent and personal service and helped us navigate through the complicated French HR laws and tax registration requirements. I have no hesitation in recommending HiConnect – they are responsive, commercial and personal in their advice and services. A great team to work with.
Our organization was expanding our UK business into the French market. As a startup in the EMEA market, we had very little resources and expertise, and we sought out a company like HiConnect to help us ensure we could meet the expectations of both our hiring candidates and French law.

HiConnect provided invaluable direction to build employment contracts, manage social benefits, set up payroll procedures and select a supplemental health plan and compensation structure that ensures we can be competitive in the market. HiConnect is a valued and trusted partner that provides an expertise in the local market that can be challenging to understand and comply with for a US based company.
HiConnect very quickly engaged with our company to ensure that we were compliant in our business transition into France. This was, at the outset a daunting prospect for a small HR team unaccustomed to working in this region. What was our biggest challenge and concern from an HR perspective, became our smoothest running office in a big and fast expansion into Europe. Sabine and her team calmly helped us on board staff, implement benefits and manage regulatory requirements keeping us secure in the knowledge that they knew exactly what to do, when and how to do it. They took their time to explain how and why things happen in the way that they do, and so it became a learning experience as well. It has been an absolute relief and joy to work with them as a business helping our business expand into the French region. Their professionalism and knowledge is invaluable when embarking upon such an initiative.
In 2010, we took on an employee who is resident in France. Having no experience of employing staff in France, we sought out experts to help us and selected HiConnect. This has proved an excellent choice. HiConnect were able to help us quickly set up and manage all aspects of employing, paying and supporting an employee in France.

As well as helping us to maintain a smooth and trouble-free relationship with our staff member and with the French authorities and service providers, HiConnect have proactively alerted us to changes in French regulations that impact on how we manage our staff member in France.

I am happy to recommend the HiConnect team to any one organisation that is seeking a stress-free route to taking on and supporting staff in France.
I have enjoyed working with HiConnect over the years and really appreciate the help and support they provide to us in France. They have helped us with HR, severance, stock and payroll related matters. Sabine speaks English (I believe it is her native language), as do her team members, so there is nothing lost in translation which can happen in France from time to time. It has been a pleasure to work with her and everyone on her team. I know I will reach out to her if I need any services in France at my new company.
It provides me with great peace of mind to know that HiConnect is working with us in France – I feel confident that our payroll obligations are met in accordance with best practices and French regulations. Each HiConnect employee has been professional, friendly, responsive, and exceedingly helpful and I'm very grateful that we can benefit from their help.

HiConnect provided invaluable direction to build employment contracts, manage social benefits, set up payroll procedures and select a supplemental health plan and compensation structure that ensures we can be competitive in the market. HiConnect is a valued and trusted partner that provides an expertise in the local market that can be challenging to understand and comply with for a US based company.
Our organisation has gone through significant change since 2015 where we had a number of French employees transfer under TUPE. Having no experience of employing staff in France we appointed HiConnect to assist us to ensure that we can apply best practices and are compliant with complicated French HR laws. It has been a relief for us to have the HiConnect team on board to help manage all aspects of the employee life cycle from hiring, paying and supporting our employees in France. The service, professionalism and knowledge provided by the team has been greatly valued. I believe with the support provided that Pioneer DJ Europe Ltd is in a strong position to provide a great HR and payroll service to our French employees. I would recommend the HiConnect team to any organisation that requires stress-free support with HR and payroll related matters in France. The HiConnect Team have been a real pleasure to work with.
Unlike other service providers, the responses and help delivered by HiConnect was always more detailed and clear than we perhaps signed up for – nothing was ever unclear and additional help would always be offered with extra queries that would perhaps be 'out-of-scope' to other companies like HiConnect. The response times exceeded my expectations, always delivering prompt and thorough responses generally within hours of my request. Unlike other providers, I didn't have to chase anything at all or follow anything up.

France was a new country for us to set up payroll, and prior to the payroll implementation we were incredibly worried that things would go wrong. HiConnect took immediate action to look at everything that needed doing right from new employees through to the Benefits set-up. Experience working with our dedicated HiConnect team member was fantastic. If anyone asked me in future, I wouldn't hesitate to recommend HiConnect straightaway.

HiConnect will be the services I use for France next time – I know what I'm getting!
As an English company, we were rather intimidated when we needed to hire a French employee to work for us in France: how would we understand and manage French employment regulations and administration? Fortunately, after one phone call to HiConnect, we realised that we had found the right people to help us deal with every aspect of the French system. The team at HiConnect has provided advice on all aspects of the employment contract and the employer's obligations. They liaise directly with the employee when required, carry out the monthly payroll administration and do the quarterly insurance analysis. As the employer, we benefit from HiConnect's expertise and have been spared any administrative 'hassle'. HiConnect also gives our French employee the confidence that all her employment paperwork is in order.

The team at HiConnect are friendly, highly competent and punctilious in their response to emails and enquiries. I could not recommend HiConnect more highly to any organisation wanting to employ people in France and needing some professional handholding.
Prior to partnering with HiConnect our HR operations were inadequate for our French employees resulting in numerous issues and complaints. These issues were often resolved with costly quick fix advice from our accountants, while the confidence of our French employees in the UK based HR team suffered. Since partnering with HiConnect, we have not had any such issues with all new employees getting the correct induction, payroll being processed in a timely manner each month and compliance with local taxes, pensions, employee absences etc being dealt with quickly and professionally by the team at HiConnect.

No longer do we worry about not getting things right for our team in France, improving our relationship with our employees and letting them focus on their jobs. Would highly recommend!
Doing Business in France can be very complicated due to all the different laws and since our corporate restructuring there were a lot of outstanding items in relation to HR and Payroll compliancy. We were not familiar with the French HR and Payroll laws so in order to be compliant it's very convenient to have a HR business partner. Hiconnect plays a very important role in our daily work activities. Since we can rely on their service, our organisation is much more efficient.

Hiconnect's employees are all very dedicated, friendly and speak English on a professional level. The language barrier was one of the main problems we faced with previous providers. The communication is very clear, responsiveness is great and we didn't notice one thing they couldn't help us with. Especially the HR audit gave a lot of additional value to the Service agreement. It has been done very thoroughly and gave us a good base to kick-off improvement projects and strive for compliancy and efficiency.

Laborie Medical Technologies highly recommends working with Hiconnect.
HiConnect's services are unique in that they feel like an extension of your own HR team. They provide local advice & assistance that would be hard for a company outside of France to provide to its employees.

The HiConnect team provided our local HR team with updates when French employment legislation changed, as well as direct payroll advice for earnings/deductions/taxes/leave policies that are unique to France. The team is very responsive, friendly, and extremely informative. We communicated with some team members on a weekly basis. They were always willing to help us and it was comforting to know we could rely on them.

With HiConnect's help our local HR team felt confident when communicating with employees since we were provided with thorough information in a way that's simpler to understand than us researching websites or calling local tax/social security offices.

We would certainly recommend HiConnect's services. Should the opportunity arise, we will definitely be using their services again.
"Through my time at Luceco, my payroll specialist at HiConnect has been absolutely amazing from start to finish and an absolute credit to HiConnect's business from processing to delivering anything I have asked of her. She has been most supportive when I came on board.
It has been an absolute pleasure to work and deal with her throughout my time at Luceco and I felt that this should not go unrecognised. If for any reason I need HiConnect's services in the near future I will most definitely keep them in mind after having such fantastic working relations with them".
"It has been an immense pleasure to work with all of you during my time here and thank you for all your support and advise.
You have all been amazing and wonderful and hope that we get to work together again!"