Human Resources Management for Foreign Corporations in France
We understand the complexities of HR Management in France.
Let us help you navigate through them.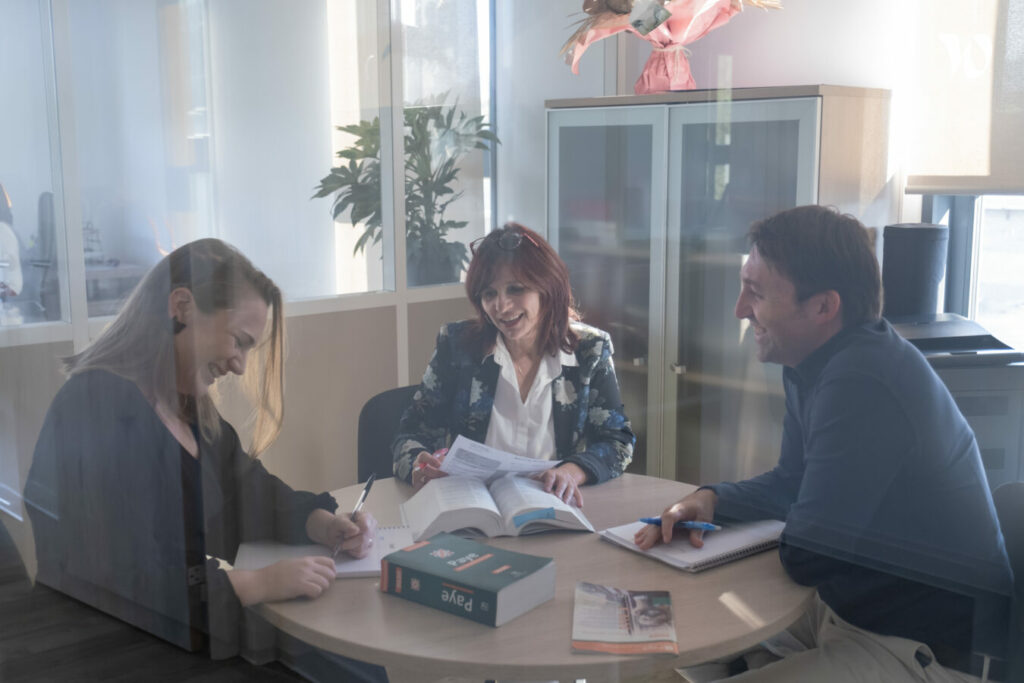 HiConnect is the only true full service provider for payroll and HR management for foreign corporations in France. Our job is to provide our clients with a road map to successfully managing their employees in France.

Our team of in-house experts and attorney business partners can assist you with all aspects of human resources, from payroll to benefits to employment contracts to cultural understanding, as you hire and lead your staff.

Human resources management can be overwhelming to foreign corporations wanting to conduct business in France.
The laws are complex, the bureaucracy is extensive and the culture is protective to the employees.
Our primary goal is to ensure that the burden of payroll and administrative processes is removed from our clients' shoulders, so they can focus their attention on the details of growing their business.
We are committed to protecting our clients' interests by helping them be compliant to their employer obligations, and ensuring all necessary processes are in place to limit the risk of employee discontent or claims. Employee satisfaction is key to the success of any business, and with HiConnect, we aim to provide our clients' employees the support they need to perform at their highest levels to attain the company's goals. We offer a wide array of specialized HR management and payroll services for our clients' requirements. We are also more than willing to consult with you on your specific needs
Employee record maintenance
New hire and leaver processes
Managing occupational medical checks
Probationary period management
Absence and PTO management
Employee call center
Training funding requests
Managing occupational accidents
Office postings
Corporate and local management support
Miscellaneous HR administration
Data validation
Processing leave and PTO
Tracking of seniority entitlements
Paycheck preparation
Social contribution statements and payments
Annual payroll filings
Annual stock option filings
Relations with government authorities
Managing sick leave payments from state
Processing payroll related taxes
Assistance with Social Security audits
Employment contracts
Human Resources audit
Local employee handbooks
Advice on local employment law and practices
Organizing elections of employee reps
Assistance with employee rep relations
Assistance with labor inspection audits
Assistance with health and safety requirements
*Performed in partnership with our attorney business partners
Employee Welfare and Benefits
Health insurance
Death and disability insurance
Supplementary pension
Employee savings plans
Luncheon vouchers


Service Provider Selection
Coverage and Cost Analysis
Implementation
Affiliations and Administration
Find out more about our all-inclusive Employee Management Services
Find out more about our all-inclusive Employee Management Services